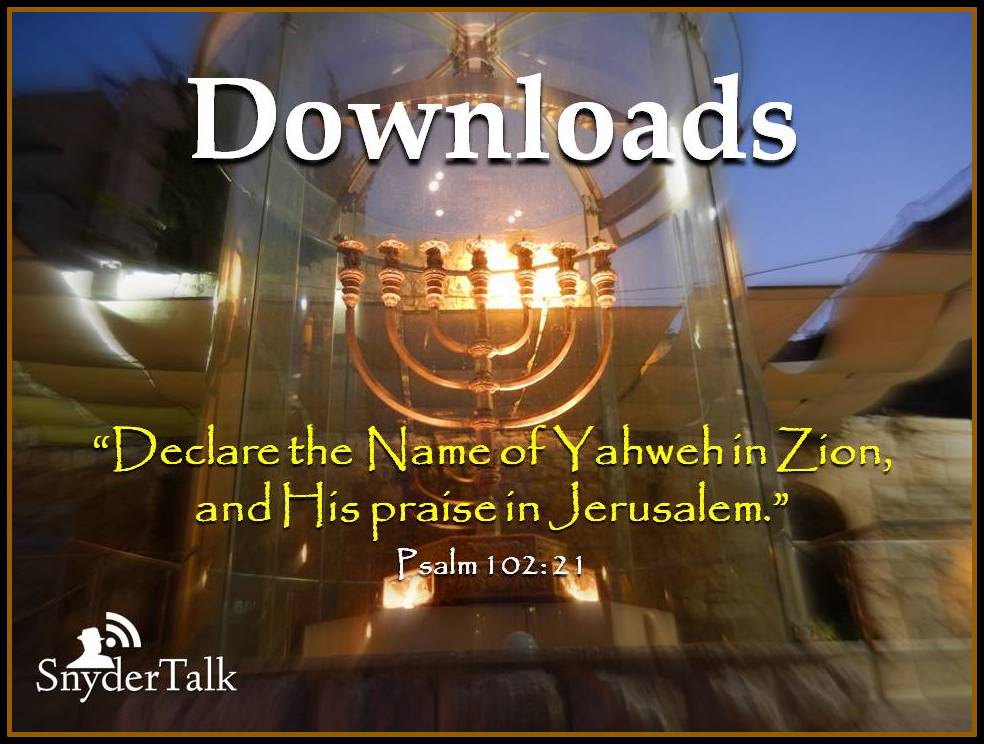 Download for Free or Order in Paperback or eBook
His Name is Yahweh: Revised Edition is a book-length manuscript that you can download for free, read, and share freely at no cost.
You can download a free copy of His Name is Yahweh: Revised Edition in PDF format by clicking on the title below:
You have my permission to copy and print His Name is Yahweh: Revised Edition as many times as you want.  Please, don't sell it.  Give it away.
Click here if you want to purchase His Name is Yahweh: Revised Edition in paperback or eBook formats.
His Name is Yahweh has been downloaded and shared in congregations all over the world. Please take advantage of this opportunity to read and share essential information about Yahweh.
His Name is Yahweh: YouTube Videos
Answers to Frequently Asked Questions and other Helpful YouTube Videos
Free Download: His Name is Yahweh PowerPoint Presentation
Below is a PowerPoint file that you can use to make presentations. To open the file, you must have Microsoft PowerPoint which is part of Microsoft Office.
You should read His Name is Yahweh before making presentations. Questions arise during presentations that you will be expected to answer correctly. You will not be sufficiently prepared until you have studied the manuscript.
When you click on the file below, you may be asked to "open" or "save as a file".
If you would prefer, I can email you the slides with pictures in JPEG format.  Email me at nhsny@yahoo.com.